Blogger: Michelle Ule
I'm filling in for Wendy Lawton this week and next as she travels with Lauraine Snelling on an  author tour–Lauraine's signing books at the Lifeway Christian Store Tuesday, August 19, in Toledo at 6 pm.
Managing Multiple Book Releases
In January I realized I had three books releasing in 2013. It seemed an embarrassment of riches–not to mention an enormous amount of work to keep all the marketing straight.
A month later, I learned my first novella, "The Dogtrot Christmas," would be re-released in a new edition of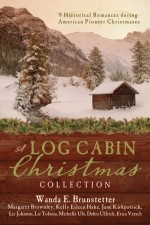 A Log Cabin Christmas Collection.
That meant all four projects I've written for publication would be available this year–with two releasing the same day: September 1.
If that wasn't stress enough, we sold our house, had to find a new one, and moved last week. My heart is still hammering.
How did I prepare for the releases?
First things first: upgrading the website
I knew I needed to upgrade my website.
In January I hired a young electrical engineer as my webmistress. We looked at many websites for ideas, and read through the advice given by a variety of website and media designers.
I went to self-hosting and renamed my site: www.michelleule.com.
The first thing I did for the new site, and you should do this now, is put together a media kit! Click to Tweet
We included information about the books, added a Twitter link, Goodreads, noted who represents me, and even found the nifty widget that provides world flags of the blog readers' countries.
Second Things: upgrading social media

After the revamped website  launched, I focused on upgrading my social media contacts. I experimented with Twitter , developed an author Facebook page, and played with Goodreads. I contacted bloggers for interviews and met local booksellers.
I dabbled in Pinterest and got Twitter counseling from my niece, who is finishing a master's degree in Social Media at the London School of Economics.
I required remedial re-training for Pinterest and help from friends on Goodreads, but could gratefully relax with Facebook.
It all takes a lot of time. If life ever slows down, I probably should master Hootsuite.
Did I mention the fantastic writing idea I've been researching?
Whew! I'm tired just reading this,and the books haven't launched yet!
Third Things: launch party

My first book came out in February–Bridging Two Hearts–a Heartsong story about –listen to the pitch I
mastered–"A young woman who gets a job at the Hotel del Coronado, but is terrified of the Coronado Bridge. She falls in love with a Navy SEAL who is not afraid of anything–or so he thinks."
We had a SEAL and spa-inspired launch party  with all my friends and local relatives. Rachel Kent wrote about the party here, and we laughed at those who came in character costumes–mostly relatives–dressed either as SEALs (my brother-in-law in his snorkel gear; others in camouflage) or as if going to a spa (bathrobes over clothes).
It was fun, but an extraordinary amount of work. Fortunately, the church youth group needed money to go on the summer mission trip and could be hired for cheap.
Fourth Things: postcards

My next novella, "An Inconvenient Gamble" in A Texas Brides Collection, came out in May, three months after the novel, and we didn't feel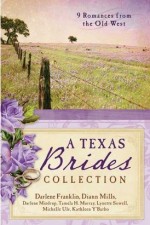 comfortable inviting everyone to another party –besides we were now officially house-hunting.
Instead, I invested my marketing dollars in Library Insider, a library database that provided me with the names and addresses of all the library book purchasers in Texas (which has the most public libraries in the US). Barbour Publishing provided postcards, and I sent them to libraries, large churches and all the Christian bookstores in Texas.
The other six writers in A Texas Brides aided in the marketing, which was a relief. My webmistress constructed an app for a legal Facebook contest, and I ran a Goodreads contest for both Texas Brides and Bridging Two Hearts.
Fifth Things: collaboration

A Pioneer Christmas Collection and A Log Cabin Christmas Collection release on September 1. We've been moving the last two weeks, but I began planning discussions with my co-writers six weeks ago. Being able to share the marketing with these women has been easy and fun. Margaret Brownley (who has six books releasing this year) and I are in both collections, and we have worked on different marketing schemes slanted to each book.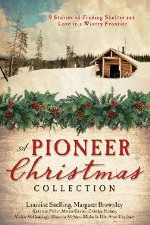 A Pioneer Christmas, right now, is running The 12 Days of Pioneer Christmas campaign featuring twelve different blog posts about the authors and themes found in the nine novellas. We'll finish up on September 1. More items and interviews are planned. Since my story is about the Alaskan gold rush, I purchased Library Insider databases for Alaska and Washington. The postcards are in the mail.
A Log Cabin Christmas has an enormous gift basket contest running in September. A Goodreads contest is going on right now. I used the Library Insider Texas database to send postcards (two stories in the collection are set in that state).
The new edition of A Log Cabin Christmas wears a sparkling badge: A New York Times best-seller!
Last Things: enjoyment
The writing life is full of pitfalls and uncertainties these days, and so I've been savoring the experiences while I have them.
An embarrassment of riches? A bounty of work? A labor of love?
All of that and an opportunity to work with fine people to tell stories that inspire, bring hope, laughter, and a great deal of satisfaction.
How will I end the year? Another launch party: for the two books and our new home.
It makes perfect sense to me.  🙂
How would you/have you managed multiple books being published in a short period of time? Click to Tweet

Did I miss anything?
Oh, why not?
Would you like to win a copy of one of my books?
Comment here and tell me which one! Click to Tweet
I'll pick a winner at random on Wednesday.