Blogger: Janet Kobobel Grant
A few weeks ago I read an article on Writers Digest's blog about what to consider when selecting an agent. The post was written by a blogger who had received a publishing contract within weeks of shopping his manuscript himself. Yeah, I know, it's tempting not to like the guy already.
So let's pause and think about how, even though it seemed easy for him to get a contract, he probab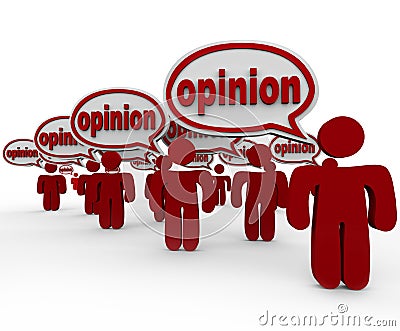 ly had been slaving away for years to build his blog readership. He had a nice idea and a great title for a nonfiction book based on his blog. In other words, some easily-discernible reasons got him a contract, and he readily found an agent. Now he was writing  to other author wannabes about how to find an agent.
Wait. The guy has what credentials to write about such a topic? Well, he found an agent. But how hard was that when he could wave a publishing contract in front of the agent's face, and he had a strong online presence? I'm sure, if he'd taken the time to sift through agencies, he could have had a cruise ship of agents interested in him. So we know he isn't a "normal" writer looking for an agent.
But did he offer some helpful tips?
Here were the criteria he offered:
Is the agent looking for new clients? Most agents would say yes to this fellow, but he apparently didn't know that. All agents are open to new clients; you just have to provide the right profile to pique an agent's interest, and some are much harder to pique than others.
Does the agent represent what you write? That's a smart way to find the right sort of agent for you. It's amazing how many queries our office receives every day for material that we specify on our website and in agent directories is not for us.
Will the agent negotiate what's important to you in your contract? Um, this guy wanted to find a literary agent who had the connections to potentially get him a film/TV deal. He mentioned other contractual details that might mean a lot to an author–foreign rights, for example. Wow. These aren't exactly the heart of the matter, as far as I'm concerned, when you're considering an agent. The film-thing and foreign rights are flim-flam when it comes to negotiating a good contract. It's not that they aren't important; it's that they are straightforward. No, what you want is an agent who understands this stuff is window-dressing compared the thorny issues of noncompetes and reversion of rights. It's easy to think about the window display stuff when you've never been published before.  What you really want to know is whether this is someone with serious negotiating chops who can take care of your career in areas you don't even know exist.
The blog writer's fourth criterion was whether he had anything in common with the agent. If, for example, you're writing a book about WWII, does the agent watch every PBS WWII program? Bingo! You've got a match.
To which I reply, what about the stuff that really counts? Like are you comfortable with the person? Is this someone you think you can trust to take care of you when the going gets tough (as opposed to not returning your phone calls)? Sure, it's nice to have points of commonality with your agent, but this is a business relationship, not a friendship. When you go to a new doctor, do you make your decision based on whether you and the doctor pursue the same recreational activities? You're looking for a doctor with the skills to take care of you. Same goes for your agent. Obviously you want  someone who shares your values (as opposed to an unethical, game-playing agent) and someone you're proud to be associated with. But you don't need a new best friend. (Maybe you do, but…well, you get the point.)
So who appointed this guy to write about finding an agent when he was  pretty much guessing about how to do such a thing? While I have no idea, one lesson I took from reading his post was that I need to not take a blog as being authoritative unless it's written by an authority. Online everyone has an opinion–and a right to express it–but not everyone is an authority. Check out what credentials bloggers are bringing to the party.
What criteria do you use to determine if someone is an authority or just an opinionated writer?
How do you separate the wheat from the chaff in all the opinions you read everyday online?
What aspects of choosing an agent do you think are weightier than the ones the blogger considered?
TWEETABLES
What makes a blogger an authority–or an opinion flinger? Click to tweet.
What to consider–and what not–when looking for an agent. Click to tweet.