Blogger: Michelle Ule
Sitting in for Janet Grant
In our media-saturated world, discoverability is one of the most important needs of a writer.
The ability to be discovered can be more important than quality of writing, particularly when you are starting.
That's a sobering thought.
So, what's a writer to do?
Give some thought to how they can be discovered, or at least become known enough someone will want to read their book.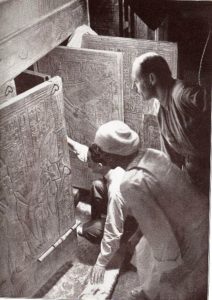 Here are six ideas to boost your discoverability.
Be Famous
"What does your daughter want to be when she finishes school?" I asked a fellow soccer mom some years ago.
The woman sighed. "She wants to be famous."
"Oh."
"I know. She spends all her time reading People Magazine. That's her goal, to be in the magazine. I told her fame was fine, I just did not want her to be infamous."
A casual glance at the bestseller's list show plenty of books by well-know people, whether famous or infamous.
The quality of the writing itself, or even the story if not biographical, can be good or bad–often depending on the ghost writer.
I, personally, would rather not have a family tragedy catapult me into fame, so I've never sought this method of discoverability.
You choose for yourself.
Contacts
Sometimes our work can become well known–and thus discoverable–because of who we know.
And you never know who you know will be the key to an editor, publishing house, newspaper reporter or even a People Magazine writer, in presenting you to the world.
The nerd from high school, the boss' spouse whom everyone hated, your second grade teacher, a non-descript soul you met at a writer's conference, all can be helpful.
So, be polite, kind and interested in even the most unlikely of characters.
Let people know you want to be, or already are, a writer.
A woman I worked with 30 years ago sent me an email out of the blue one day 15 years ago. "You always wanted to be a writer. Have you heard of the Mt. Hermon Christian Writers Conference?"
I had not. I hadn't even heard from her in years.
But I trusted her opinion and looked up the conference. I attended that year and my life changed in innumerable ways.
Prize Winning
It never hurts to win a prize. I was a finalist one year for the ACFW Genesis award.
Barbour Publishing liked to award a contract to a new writer each year at the ACFW conference. Because I was a finalist, I got a chance to send in a proposal for one of their collections.
Becky Germany liked my proposal for The Dogtrot Christmas and offered me a contract –which she awarded at the conference.
Participating in A Log Cabin Christmas Collection has been a blessing to me ever since in countless ways.
Subject Matter
Discoverability can be improved if your subject matter catches attention–as in the subject has a large following.
Or, if an anniversary is approaching that you can link to.
2017 is the 500th anniversary of the Protestant Reformation; people are gearing up for a big celebration.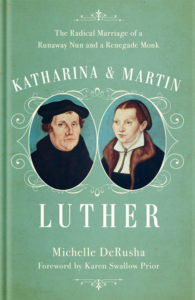 My friend Michelle DeRusha published a biography Katarina and Martin Luther, earlier this year.
The Luthers are of great interest in 2017 and little has been written about Katarina–making her project discoverable and interesting for many.
Look ahead to big anniversaries coming up in, say 2022 or 2023. Can you write a project connected to them?
(Here's a hint for 1922: formation of the USSR; first insulin treatment given in Canada; Lincoln Memorial dedicated.
1923: King Tut's tomb discovered and opened; the republic of Turkey established; Time Magazine published for the first time).
Quality
Discoverability chances improve if you have done your homework and write an excellent project.
They also improve if you have cultivated your relationship with God and with other people–so you are known as a quality person.
Be kind, giving, work hard and allow the fruit of the Spirit to flow out of your work and your heart.
God-ordained
Sometimes God puts a book idea, experience, or patron into your life at a special time for purposes only He can ordain.
Perhaps a famous person meets you and asks you to write their story.
Discoverability can come out of nowhere if God is involved, and there's nothing you can do about that except pray with your heart and mind open.
What other ideas do you have about ways you can become well known–as a writer and a person–without resorting to infamy?
Tweetables
6 ways to improve your discoverability as a writer. Click to Tweet
6 keys to discoverability–as a good person and writer. Click to Tweet