Blogger: Michelle Ule
Filling in for Janet Grant who is traveling this week.
I'm not only the editorial assistant at Books & Such Literary Management who occasionally writes a blog, but I'm also a published novelist with my own website.
I've been writing blogs since 2009 when Books & Such began blogging and have blogged twice a week for four years now on my own site.
I like to blog.
Some of that has to do with my past. I trained as a newspaper reporter in the dark ages at UCLA and spent a year there as a city editor. I always wanted to write a weekly column. Blogging allows me to fulfill that old ambition.
But lately I've run across confusion about blog writing, in particular what novelists should blog about. Here are four suggestions.
1. Blog about your subject matter.
You don't want to give away the plot of your novel or novella, but you can write about the subject matter.
For my Navy SEAL novel, Bridging Two Hearts, I wrote a series of blog posts discussing
*My personal experiences with Navy SEALS
*The skullduggery involved in writing about Navy SEALs
*Surprising stories I read while researching Navy SEALS
2. Blog about historic events associated with your stories.
This is easier if you're writing historical fiction, but can be pertinent to even contemporary projects if you provide background information–such as why Southerners hated President Abraham Lincoln.
*I've just completed a World War I novel. The blogging subjects were limitless–which can be a problem, so I focused on subject matter pertinent to my story line. To that end, among other things, I wrote about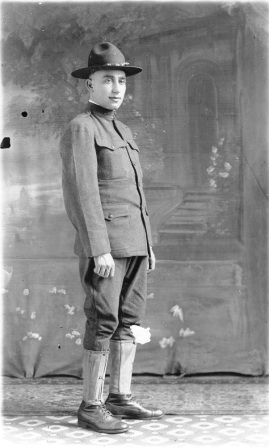 *My grandfather's experience as a doughboy during WWI.
3. Blog about interesting things you learned while researching your subject matter.
I like to call the extraordinary experiences I've had doing research "Research Serendipity."  For example:
*While researching  at the Wheaton College Special Collections Library, I befriended the archivist. He found the very letter I wrote to Madeleine L'Engle (since her papers are there as well as my subject matter's), the week after I graduated from college. It included a copy of her response–I had lost the original long ago!
*While poking into a pseudo-museum shop in McMinnville, Tennessee, I struck up a conversation with the proprietor. We were both stunned to discover I had been inspecting his paintings on-line three days before! (He turned out to be an excellent resource for other events related to my novel!)
*While investigating what types of characters I could have a protagonist carve on a totem pole at Christmastime, I found an actual Christmas-themed totem pole!
4. Blog about where  investigating your story has taken you–whether you've actually gone somewhere or not!
*My husband and I had a sobering day in the Somme River Valley in France investigating WWI trenches. That trip produced three blog posts.
* Researching a pioneer novel caused me to reflect on the how courageous my ancestors were crossing through hostile territory two hundred years ago.
* I had a riotous afternoon trying to play the bagpipes while writing The Yuletide Bride! (Bonus video in the post!)
Blogging is fun for me–an opportunity to explore a subject, tell a story or provide information.
Have you got any unusual ideas of what to blog about?
Tweetables:
Four ideas for novelists to blog about.Click to Tweet
Blog about subjects in your novel, not just characters. Click to Tweet
Using research fun to grow readership on your blog.Click to Tweet